Fine Dining On Sand Hill Road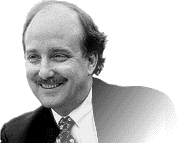 "This is big!"
Will Hearst
Mappa.Mundi Magazine, as part of the go-go Internet generation, wishes to contribute to a better understanding of the Venture Capital process. When we started our company, we made the tour of Sand Hill Road, the epicenter of $7 billion in venture capital funds. To help our fellow young entrepreneurs survive the experience, we decided to share our accumulated knowledge of this process with a systematic survey of the snacks and drinks available at various firms. Share your fine dining experience with us!



Posted by Carl Malamud on 6/18/99 @ 07:51 AM

In my duty as an hopeful applicant to the Young Entrepreneurs Club, I was favored with audiences with many members of the Sand Hill Road Venture Capital community. In terms of sheer bang for the bagel, I must say that Kleiner, Perkins, Caufield, & Byers gets my three-star rating for wonderful buffets and tasty drinks.

Particularly impressive is the daily rotating menu featuring seasonal specialties. You can call ahead to the reception area to see what is on today's menu, but if they are available, I'd certainly recommend the crabmeat gourmet burritos. On some days, the lobby features a tasteful entree, perhaps chicken with asparagus accompanied by basmati rice. The rice was a tad overdone for my taste, but the asparagus just screamed springtime and made me want to go straight to the conference room and shift a paradigm or two.

A fellow entrepreneur was most impressed by the kitchen, which features the definitive collection of Odwalla (ODWA) juices. "It's a bigger selection than you would find in Price Club," our friend reported, "I like the grapefruit fizzes, but I'd recommend that you think outside of the box and pick the juice that has the biggest value proposition for your particular application space."





Copyright © 1999, 2000 media.org.